Vintage Glass Evil Eye Filigree Necklace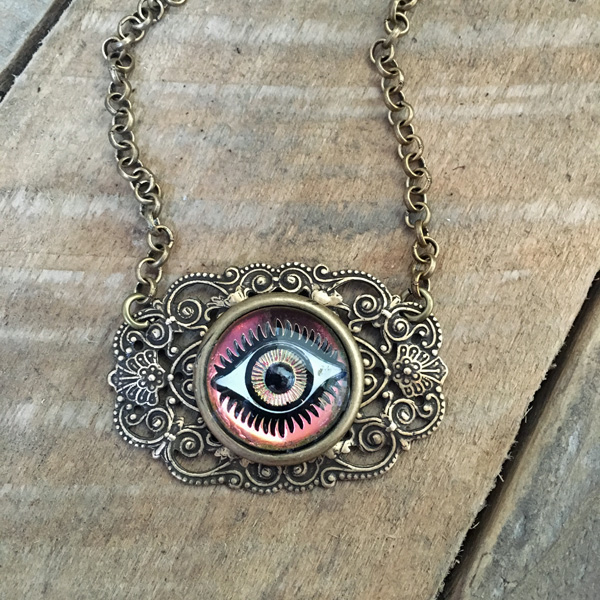 The belief in the evil eye dates back almost 3,000 years to ancient Greece and Rome. Wearing an evil eye is believed to provide protection against evil forces. The evil eye has symbolism in almost every country in the world and in every religion, such as Judaism, Christianity, Islam, Hindu and Buddhism.
Sure to get you many compliments, our Evil Eye Filigree Necklace features colorful vintage glass that shifts from pink, to green and yellow, in a feminine lacy filigree. Necklace measures 18 inches in length.